How to Engage Millennials on Facebook and Instagram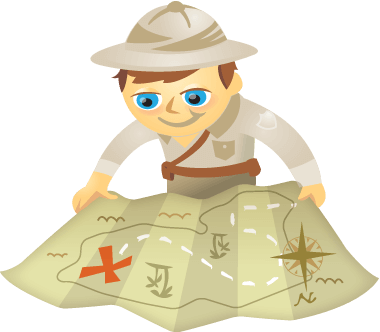 Are you trying to reach the 18- to 34-year-old part of your customer base?
Are Facebook and Instagram two of your main social platforms?
In this article, you'll discover which Facebook and Instagram features will help you reach and engage with Millennials on social media.
Understand Millennial Preferences
To connect with your Millennial audience more effectively, you have to learn to speak their language, which is an experience.
Millennials have grown up as digital natives, and instead of seeing social media as a gathering of information as an older person might, they view social media as an opportunity to experience what other users have to offer and to create experiences themselves. Community is very important to them.
In addition, Millennials are price- and innovation-oriented. If you have an advantage over a competitor in either of those areas, make the most of it for this audience.
And, if your product or service bridges local concerns with being a global citizen and/or being socially responsible, you'll speak more effectively to the Millennial audience than a competitor with products or services that don't.
Be Mindful of Millennial Sub-Groups
Something to keep in mind even as you plan to reach out to Millennials: They're a diverse body of individuals. Even more than other consumers, Millennials are aware of how 'identity' is both collaborative and constructed. This is especially true because Millennials resist the one-size-fits-all world.
Within the broad 18- to 34-year-old age range, tastes will differ. So it's important to identify sub-groups and what speaks to each of them. Customizing their experience on social media will help you connect. If you're able to speak to their values and lifestyle, your product or service will be much more attractive.
Millennials and Social Media
It may surprise you to know that Millennials actually spend less time on social media than their older Gen X counterparts (ages 35-49 years). Social media consumes 24% of Millennials' time on media (including TV, games, computers, smartphones, and tablets).
Facebook is more popular with non-Millennials and some sources even claim that Millennials have abandoned Facebook for smaller, less-constricting platforms like Snapchat. Even so, my college professor friend Jed Record recently conducted a poll of his students and asked them, "If you had to delete all but one app from your mobile phone, which would it be?"
They all chose Facebook, primarily because it's the only app where they know they can reach/contact everyone they know including family members, extended family, and a circle of friends.
How Facebook and Instagram Are Positioning for Millennial Audiences
In order to reach Millennials, Facebook and Instagram are constantly updating with features designed to attract and maintain engagement with this audience in the face of competition from other apps such as Snapchat.
Both Facebook and Instagram are increasing their focus on showing, rather than telling. So let's have a look at how you can leverage these features for your own Millennial audience marketing efforts.